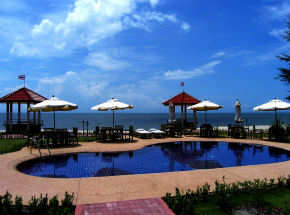 ...to an oasis of calm in a stressful world. A place of peace and quiet in natural surroundings, with the soothing sounds of the sea to help you to relax and unwind.
With fully appointed private rooms, a first class restaurant, spa room and private pool, you are assured of the highest standard of care and attention at all times.
We pride ourselves on providing a western standard of service combined with simple luxury, all located on a deserted beach overlooking the beauty of the Gulf of Thailand.
Allow yourself to experience a little piece of paradise...